24 Apr
Residential building sites differ in many ways from commercial building sites, but one commonly recurring factor is that due to their very nature, residential building sites often do not have a secured physical perimeter.
However, residential construction sites still have the same Health and Safety, sub-contractor management and workforce reporting requirements as commercial sites. They still need to ensure that the right people with the right skills are on site. They still need to ensure that their sub-contractors are on-site when they claim to be and they still need accurate time and attendance reporting on their own workforce.
Biometric access control solutions meet these requirements, but such systems predominantly require a physical perimter to enforce turnstile access. So how can house builders get the full benefits of a biometric access control without a turnstile controlling access?
Enter MSite Lite.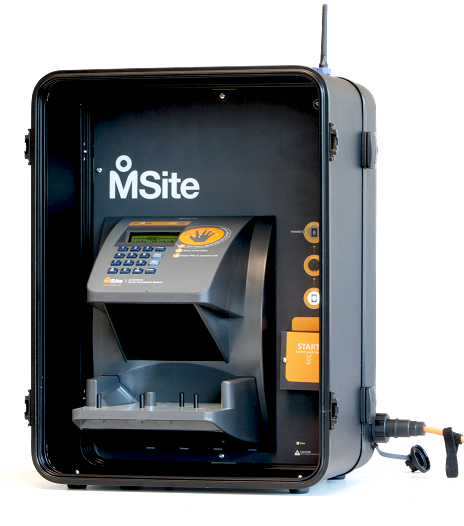 Full power of MSite. One small box
MSite Lite is a plug and play solution that brings all of MSite's powerful workforce management tools to your residential construction site, in a single, low-cost case.
Simply unpack, find a suitable location, either on a wall or desk and plug it in.
No sooner than your workforce starts to clock in and out, MSite Lite gets to work delivering the powerful features MSite is synonymous with:
Time and Attendance – who's been in, how long for and when. Run by individual, trade or sub-contractor to manage supplier contracts effectively, all controlled by biometrics.
Accreditation Management – reports against all accreditation cards (CSCS etc.) for employees to ensure and prove only properly accredited and inducted staff have been allowed on site, without the management overhead.
Health & Safety – roll call reports, incident audits and employee spot check.
Sustainability – local labour reports & travel-to-site carbon emission.
What is more, MSite Lite is the only solution designed for the construction industry that can provide cumulative reporting across all your sites.
We'd love to tell you more. Get in touch and we will arrange a no obligation quotation or a free demonstration.